Landmark Bill – legalizing marijuana 
 – passes on House Committee at the Federal level 
The House Judiciary Committee passed a bill on Wednesday that could decriminalize marijuana use at the federal level, giving states more room to craft unique regulations.
The "Marijuana Opportunity Reinvestment and Expungement Act of 2019" — also called the MORE Act — could officially remove cannabis from the list of federally controlled substances, expunge federal marijuana convictions and arrests, and approve allocation of resources for communities affected by the war on drugs, according to the bill's text.
The Cannabis Justice Office
It would also establish an organization — called the Cannabis Justice Office — to introduce a 5% sales tax on cannabis sales in states where it remains legal, according to the bill.
"These steps are long overdue. For far too long, we have treated marijuana as a criminal justice problem instead of a matter of personal choice and public health," Nadler, the committee's chairman, said during bill markup.
"Federal action on this issue would follow growing recognition in the states that the status quo is unacceptable."
Nadler added, "Despite the federal government's continuing decriminalization of marijuana, 33 states and the District of Columbia have legalized medical cannabis."
The Landmark Bill
The landmark bill marks the first time a congressional committee has passed a bill in favor of legalizing marijuana at the federal level. It will still need to pass the full House before moving to the Senate – where it's likely to stall.
The MORE Act would remove marijuana as a Schedule I substance, a category that also features other drugs, such as heroin, LSD, ecstasy and peyote.
"States have led the way — and continue to lead the way — but our federal laws have not kept pace with the obvious need for change," Nadler said in a statement. "We need to catch up because of public support and because it is the right thing to do."
Conclusion:
As you know the bill as not been passed into a law yet, since it needs to be signed by the president "Mr Donald Trump".
It would be welcome if there was some regulations and the law passed because for any US citizen to enjoy the full potential marijuana benefits you have to purchase illegaly.
Still, while the House is a step closer to legalizing Marijuana/Cannabis across the U.S., it isn't likely the bill will be signed into law by President Donald Trump, who has openly opposed pro-legalization legislation, even if it ended up on his desk.
Trump even donated part of his salary in 2019 to pay for a promotional campaign highlighting the negative effects of marijuana use, as Health and Human Services Secretary Alex Azar said in a statement in August.
I am always lopoking to find the best CBD products and share with you and take a look at the PlusCBD they provide excellent products at reseanoable prices
Ref: ABC News' Steff Thomas contributed to this report.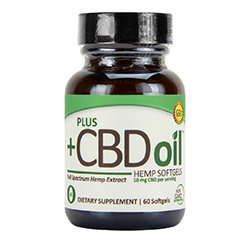 CBD 10 Mg (Fórmula Total De Complexo Vegetal)
 60 Cápsulas De Gel Vegetarianas
$62 Buy Now